What is Thai Yoga Massage?
Thai Yoga Massage is an ancient healing art with origins in Ayurveda, Yoga and Buddhism. It is a delightful combination of rythmic compression, assisted stretching, gentle rocking, energy balancing and acupressure. No previous yoga experience is necessary to experience and benefit from a Thai Yoga Massage session.


How does Thai Yoga Massage differ from traditional therapeutic massage?
A Thai Yoga massage session differs from a Swedish massage in that it is conducted on a thick cushion on the floor, and the client remains fully clothed in loose pants and a comfortable shirt. A traditional session lasts two hours and consists of dynamic and fluid combinations of techniques that move, stretch and twist the client while they are positioned on their back, front, side, and sitting cross-legged on the floor.
What should I wear to my session?
Please come dressed in loose pants and loose shirt. You want to wear comfortable clothing that allows for good range of movement. Also, it's best to come on as close to an empty stomach as possible.

What should I do during the Thai Yoga Massage session?
Prior to the massage, feel free to ask the practitioner any questions about the technique or the upcoming session. During the massage, make yourself comfortable. The practitioner will either gently move you or tell you what is needed throughout the session (such as rolling onto your belly). Many people just close their eyes and completely relax, communicating if/when they need more or less pressure, another blanket, or anything else relevant to the session. Deepening and focusing on your breath will help you relax and get the most of your session. If you have any questions regarding the session or about the particular technique you are receiving, feel free to ask.


How will I feel after the Thai Yoga Massage session?
Most people feel very relaxed. Some experience freedom from long-term aches and pains developed from tension or repetitive activity. After an initial period of feeling slowed down, people often experience increased energy, heightened awareness, and greater productivity which can last for days. Calm rejuvenation is a good way to describe the after effects of a session.


What are the benefits of Thai Yoga Massage?
Thai Yoga Massage can help release chronic muscular tension and pain, improve circulation, increase joint flexibility, reduce mental and physical fatigue and stress, promote faster healing of injured muscular tissue, improve posture, promote better sleep, improve concentration, reduce anxiety and create an overall sense of well-being. Thai yoga massage helps balance the body's energy system and calms the nervous system.


Are there any medical conditions that would make massage or bodywork inadvisable?
Yes. That's why it's imperative that, before you begin your session, the practitioner asks general health questions. It is very important that you inform the practitioner of any health problems or medications you are taking. If you are under a doctor's care, it is strongly advised that you receive a written recommendation for massage or bodywork prior to any session. Depending on the condition, approval from your doctor may be required.
Do you accept credit cards?
Currently accepting cash & check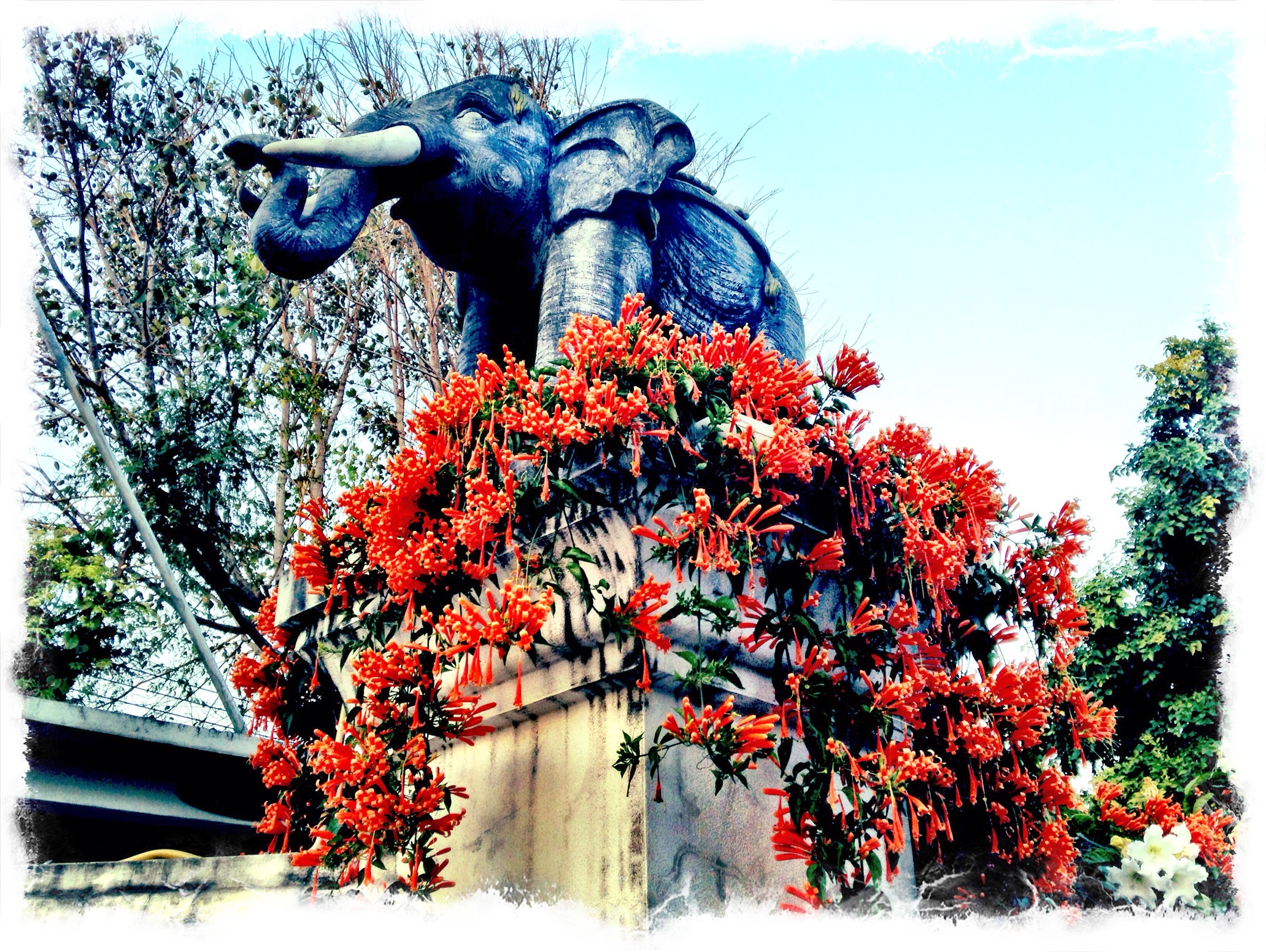 Chiang Mai Delights
Chiang Mai, Thailand Feb 2014

"Be strong then, and enter into your own body; there you have a solid place for your feet". ~Kabir